A new update is live! Get the lastest version in the AppStore and GooglePlay.
Here's what's new.
NEW FEATURES
1. Add Treatment Notes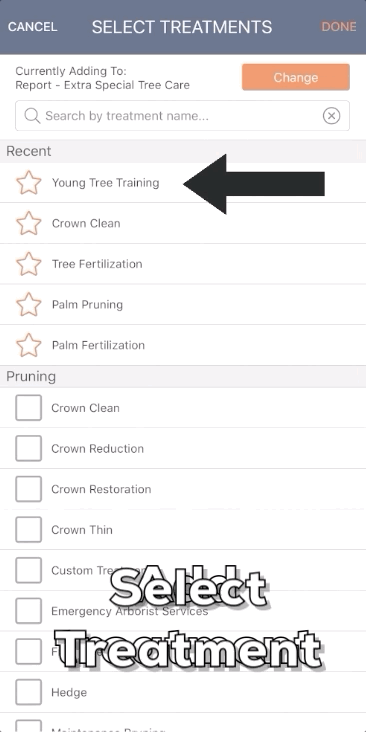 This is an exciting addition that allows further clarity between the sales arborist and the pruning arborist.
"Treatment Notes" is different from the "Tree notes" that we already have. "Tree Notes" are notes for the tree and remain in the tree inventory.
"Treatment Notes" are notes to the recommendation and specific to the pruning treatment.
Notes on a treatment are indicated with a purple highlighted pin on the map so the guy/gal with the chainsaw can't miss it!
2. Lasso Tool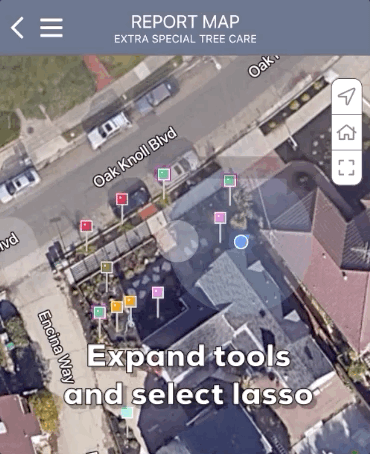 This tool will allow you to select a cluster of trees and create a list of TreeIDs.
Currently, the TreeID list can be copied to the clipboard, or sent to the default email client.
We will create more options around the lasso tool in later versions.
3. New Icons on Proposal Page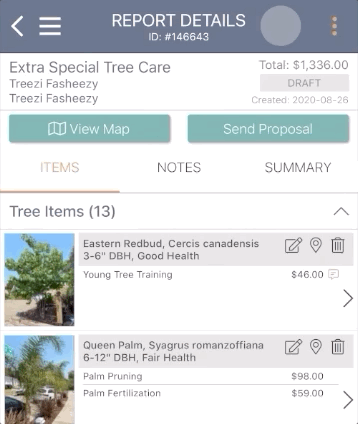 You'll now find new icons next to the tree on the Proposals page.
You can tap to the pencil icon to edit the tree details (like photo, species, etc.), or you can tap the pin to see the location of the tree on the map.
OTHER NOTABLE UPDATES
Resolved Issues:
• Resolved email issues of some carriers such as yahoo and outlook rejecting Treezi Estimates.  We've also added an email notification system should any future emails not be delivered for any reason.
• Resolved issue that would make it difficult to tap on the price to edit.
• Resolved issue that would result in an app crash when some client or property info was missing.
• Resolved issue that would cause some users to get stuck at the loading screen after logging in.
Interface Tweaks:
• Added some help text below for Tree Notes and Treatment Notes that explains their usages.
That's all for now. More to come with the next update!