We listened to your feedback…and added some features and made some great changes that are more ergonomically friendly for your thumbs and user experience.
Go download the latest version in the AppStore and GooglePlay.
Here's a rundown of what we've added and improved:
NEW FEATURES
1. MAP FILTERS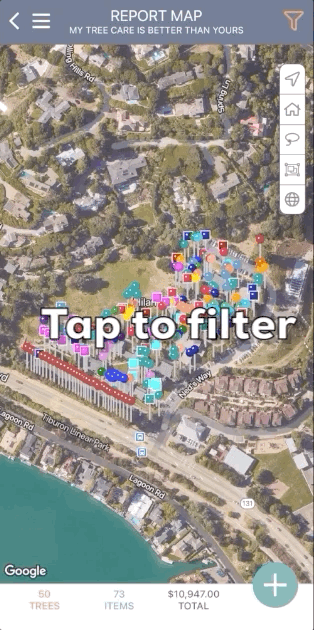 Use the Filter icon in the upper right corner of the map for a variety of filter options.
You can filter by what's on the proposal, tree species, DBH size, health and treatment.
This is incredibly useful when on a big job and the crew needs to know where that 1 tree removal is.
Or, the PHC tech needs to know which trees to treat.
2. PIN CLUSTERING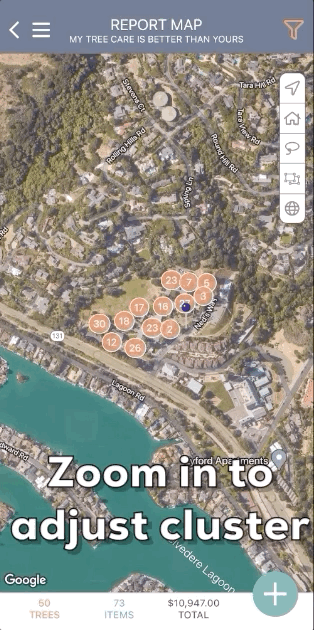 This feature will cluster the pins together when there are more than 50 trees on a property.
It's intended to improve loading speed on properties with LOTS of trees.
Pins that are close together will be grouped together and change as the map zooms in and out.
Tap on a cluster and it will auto-zoom to that area.
There is also a toggle on the map that will uncluster all the pins.
3. AUTO-FILL DATA FROM "LAST TREE"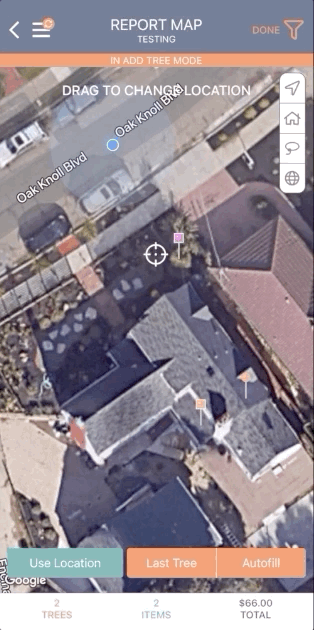 Inventorying a row of the same tree?
Here's a feature that makes the inventory even faster.
The "Last Tree" button auto-fills all the data from the last tree you input.
Makes inventory so treeezi.
OTHER NOTABLE UPDATES
Interface Tweaks:
• Added thumb accessible "Save" buttons in various areas.
• Edit the Title of the Proposal.
• "Clear out" text in tree notes section with a tap.
• Added a 'Pull Down' feature to refresh data on various screens.
• Changed the toolbar on the map.
• Other minor bug fixes
That's all for now. More to come with the next update!