Urban foresters have specific goals in mind when it comes to the maintenance of their client's properties…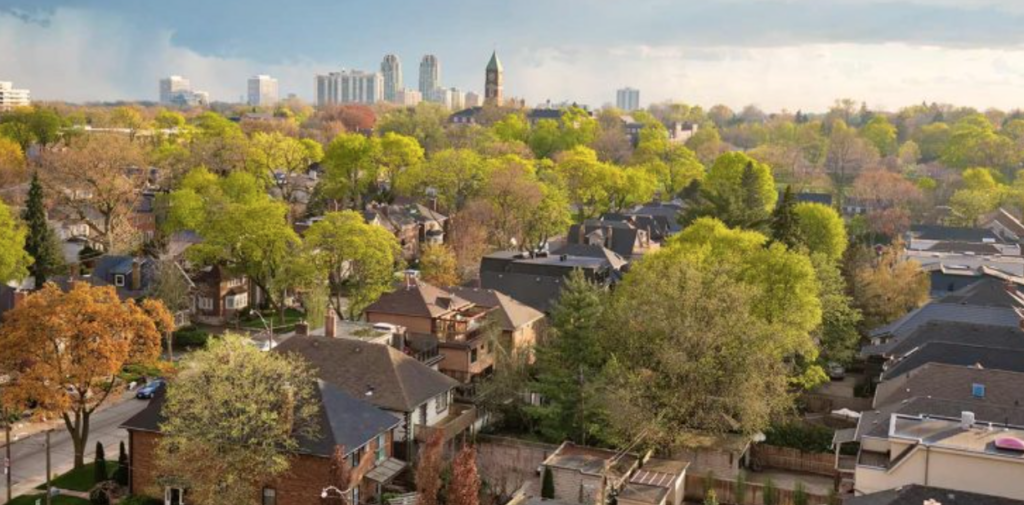 They look to tree health, risk, safety, habitat, preservation, harvesting, and replanting, all while keeping in mind that an urban forest is a whole unit. Not just a group of individual trees.
As more and more of our plants and landscapes are being covered by houses and properties, the urban forest is becoming a real, tangible thing. It's the present and future, constantly evolving, and needs to be assisted with technology that can keep up.
When a customer calls and says "Something's wrong with my tree, can you come take a look?", this is just one tree in a sea of trees surrounding them. Sometimes the Arborist needs more info, "What factors could be causing it? Is it site-specific? Are other trees nearby of the same species experiencing the same symptoms?"
As an Arborist, you can't make reasoned decisions about one tree without knowing what you're working with on the rest of the property. Trees don't live in a vacuum. They can be vectors and have serious effects on their neighboring plants. And while they do require specific and individual care, that care won't be done properly if the arborist can't assess the landscape. The arborist may need a global view before they can make an educated, holistic decision.
Having an tree inventory is the first step of this process. There are many tree inventory softwares out there. Some more time-consuming and expensive than others. Treezi is an Arborist software developed to capture and quickly inventory trees from your phone, build recommendations and proposals, and convert to a job with the exact same information, so the crew doing the work won't have to go off paper or ambigi=uous line items like "Trim 10 trees".
Treezi enables the Arnorist to see the trees and their clients 'urban forest', quickly, efficiently, and in real time, allowing the client to make informed decisions in maintaining their own little forest.