We've got some great changes included in the latest treezi update!
We've sped up the photo "sync" time, optimized some of the workflow, and made things more tappable. Scroll below to see the improvements that make treezi-ing easier.
Go download the latest version in the AppStore and GooglePlay.
Scroll down to check the latest:
NEW FEATURES
1. ADD CLIENT AND PROPERTY NOTES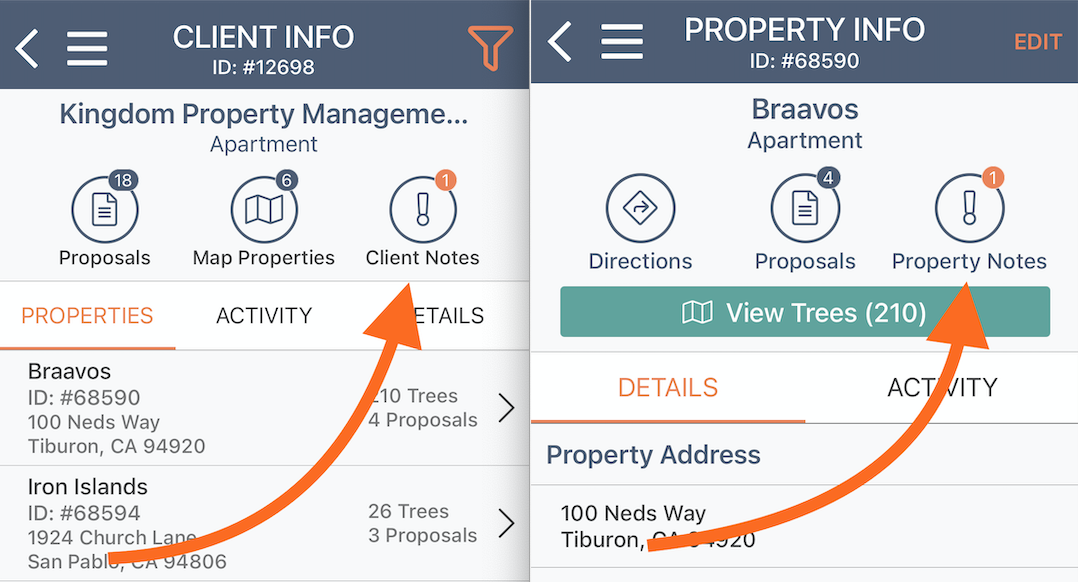 We love notes. We've already got tree inventory notes, treatment notes, proposal notes, and internal notes…now there's two more! 
Client notes and property notes keeps things visible and accessible for your team to see.
2. TEXT WHEN YOU'RE ON YOUR WAY!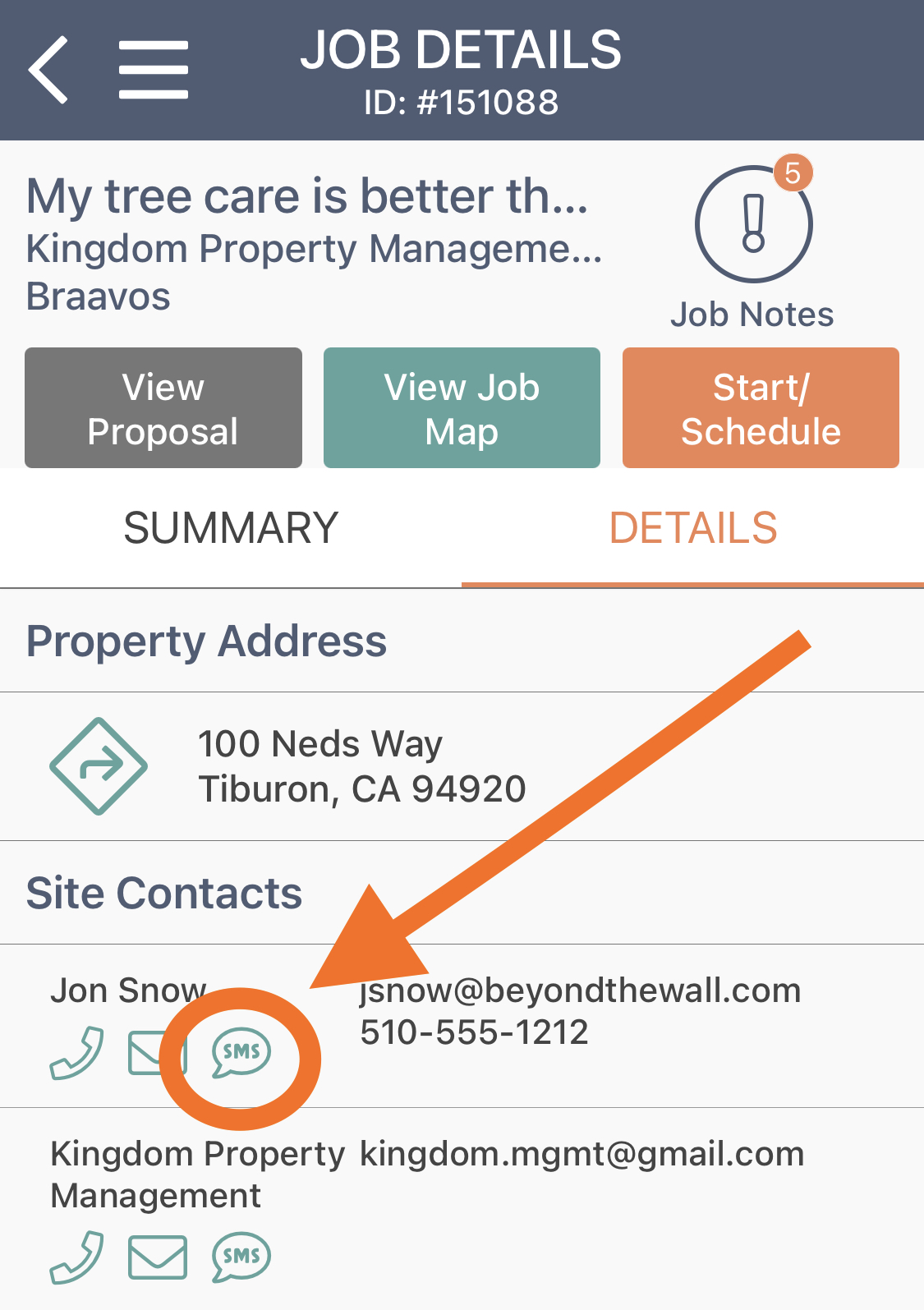 Text seems to be the best way to communicate now-a-days.
Now you can text your clients from the app and it will open it on your phone. 
It's accessible both in the client info and also on the job details screen.
3. SWIPE TO DELETE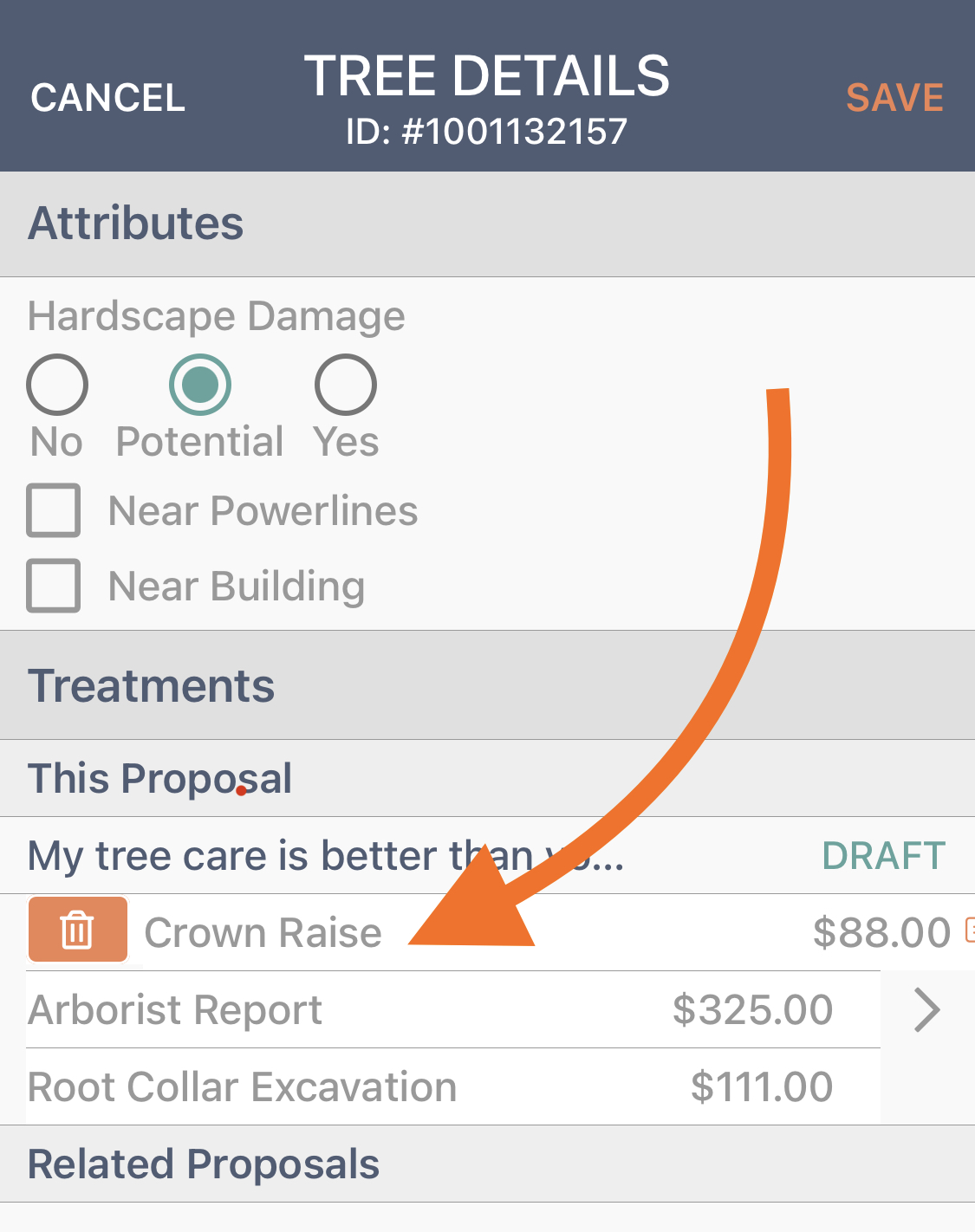 A small, but helpful feature when you enjoy the little things that increase your efficiency.
This is accessible in the tree details page when you are inventorying or editing a tree.
OTHER NOTABLE UPDATES
Interface Tweaks:
• Expanded all "Recent" Auto-fill, Species, and Treatments to 50 items (previously 5).
• Fixed user location bug.
• Increased pin map clustering from 50 trees to 250 trees.
• Includes TreeIDs on the proposal page.
• All areas of text are now predictive text.
• Enlarged text and icons by 20% and made buttons more tappable.
• Various screens that include a SearchBar will now automatically open the keyboard with the search bar focused when first navigating to the screen (saves a tap!).
Performance Improvement and Fixes:
• Faster photo upload!
• Improved filtering on maps.
• Fixed various bugs.
Our goal is to continue to build value for you and to tap less to do the things you want. Can't wait to release our next update!