Treezi just got sweeter!
Here's a rundown of what you can expect in the latest Update.
NEW FEATURES
1. Multi-year & Multi-estimate Recommendations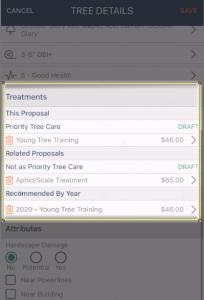 This feature allows the ability to add treatments and recommendations to multiple estimates or on multiple years for one tree.
For example: If a customer wants 2 estimates: 1 for pruning and 1 for removal, you can add a "Crown Clean" to a current estimate, add "Remove Tree" on another estimate, and recommend a "Tree Installation" for next year….all on the same screen.
2. Manual Photo-Sync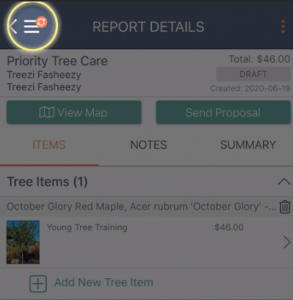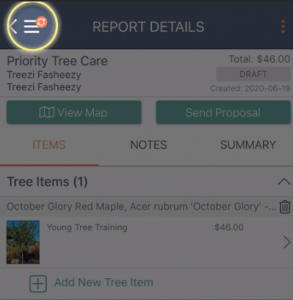 This makes the tree inventory faster than ever! Treezi used to automatically upload the tree photos in the field, which could be deathly slow and drive us NUTS if the connection was all bad. So we switched it to a manual-sync to be able to upload when on wifi or in a better area.
3. Move Tree, Delete Tree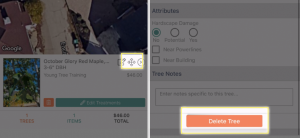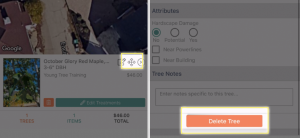 Ability to move a tree location (on the map screen) or delete a tree after inventory (in 'Tree Details' screen).
4. Enlarge Thumbnail Photo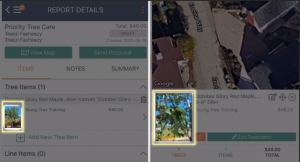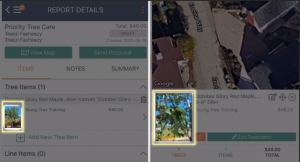 Tap on the thumbnail of a tree image to enlarge, both in proposal and map view. Swipe through if there are multiple photos.
5. Client Map "Clustering"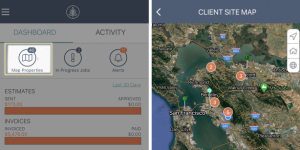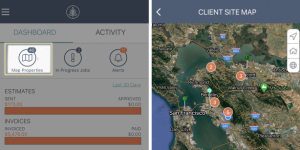 From the home page, you can see all your client properties on a map. We've added "pin clustering" for faster loading and easier display of markers.
As you zoom in to the map, the number on the cluster decreases, and you begin to see the individual markers on the map.
This feature is useful if you want to see other customers relative to your location for follow-ups or visits.
OTHER NOTABLE UPDATES
Interface Tweaks:
– Map pin optimizations on the various maps to improve map performance greatly for properties with 500 or fewer trees.
– Error message modal improvements in order to better communicate to the user when a subscription has expired.
– "Message of the Day" pop up when opening the app in order to communicate important information with users.
Bug Fixes:
– Fixed issue that would prevent the tree details screen from popping back to the map after saving a tree with no treatments.
– Fixed issue that would distort a tree's image thumbnail container on the ReportDetails screen when there were a lot of recommendations on the tree.
– Many other minor issues too insignificant to list.
As always, if there's anything we can do to help you on your way down treezi street, let us know. We're here for you!