Tree work is hard. Your
tree service software

shouldn't be.
Enjoy an arborist software that's easy, affordable, and with all the time-saving tools you need to run your tree care business.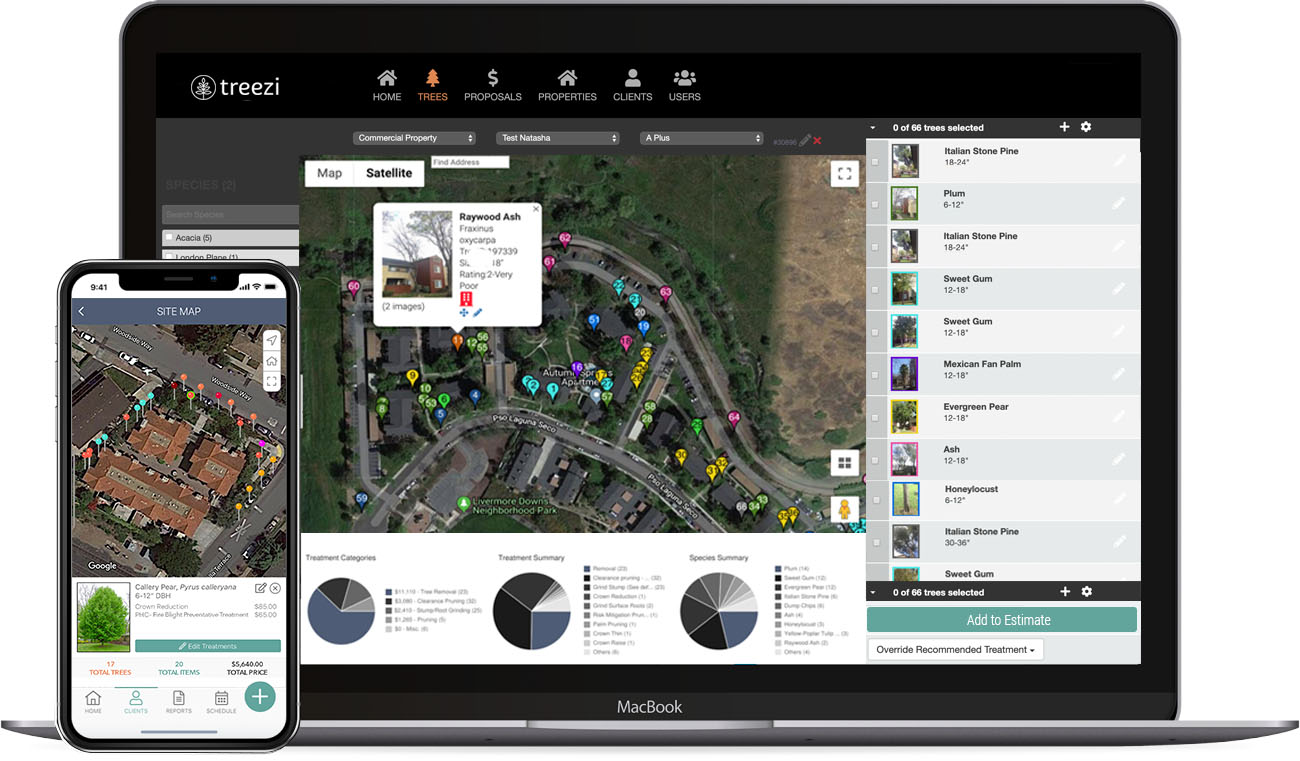 Simple, but powerful.
Spend less time on paperwork and wow your clients with how incredible your tree estimates look.
Run business from the bucket.
Use the app to mark tree items complete, send invoices and schedule your next job.
DO THESE TREE SERVICE BUISINESS HEADACHES SOUND FAMILIAR?
• You want to move away from paper, but tree service software is expensive and looks complicated.
• You're tired of miscommunication between sales and crews about the job scope and which trees.
• You didn't know you missed a stump and have to schedule a go-back.
• You can't keep up with estimates or keep it all organized.
• Keeping track of past customers or history of work is impossible.
• Doing a tree inventory takes too long.
YES, THERE IS A BETTER WAY.
We had all these same headaches in our tree company (and more!), which is why we created treezi.
Treezi has
features

that will change your tree game.
From the initial client visit to scheduling to invoice, treezi makes every touchpoint a breezy.